CHOOSING AN ENGAGEMENT RING
Buying an Engagement Ring can be a big financial decision but we're here to make the process less daunting.  Once you have decided on a suitable budget for your ring, we will advise on the best options to give you the best quality at an affordable price.  We will source suitable stones for you to view upfront as well as guide you on how to utilise your budget effectively.
This is the most important choice when purchasing an Engagement Ring.  Your budget, ring design and metal choice will be based around what type of centre diamond you choose.  Information on how diamonds are graded can be found on our Diamond Grading Page which explains the 4 C's in detail. Diamonds are  not the only option for Engagement Rings.  Nowadays coloured Gemstones such as Pink & Blue Sapphires, Morganite as well as cultivated Moissanite are popular alternatives to diamonds.
All our diamonds are supplied with individual laboratory certificates which are separate to the Valuation Certificate we will give you for your Insurance Company.  The Laboratory Certificates are independent grading certificates which show the cut, colour, clarity, weight and serial number of the diamond.  Should you purchase a sought after GIA Laboratory graded diamond, your diamond will also have its unique serial number inscribed on it which is only visible under fluorescent light.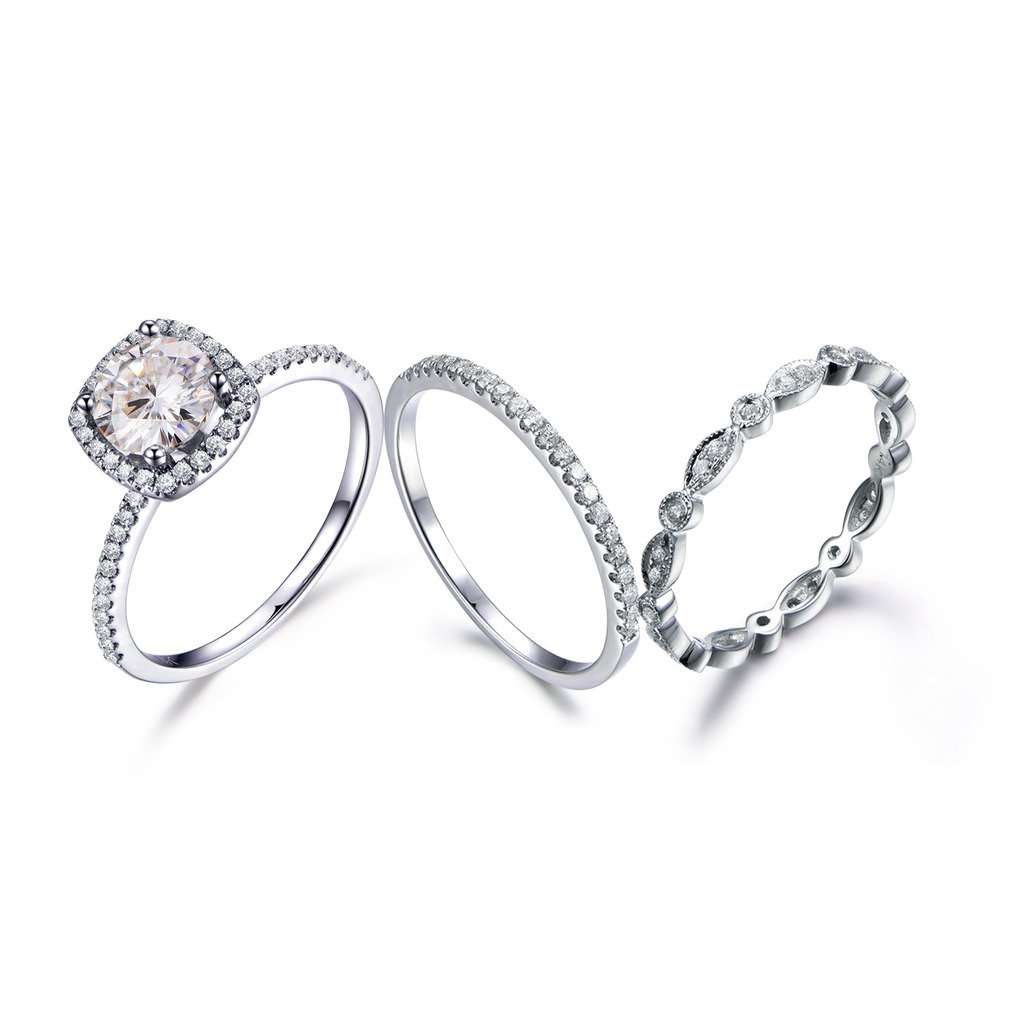 Carmen will help you decide on the best setting to suit your diamond and the overall look and feel of the ring as well as take into consideration the style best suited to the love of your life.
Simple Solitaire settings are timeless. Vintage Rose Gold is popular at the moment as well as detailed Filigree designs in White Gold or Platinum.  Centre diamonds can also be enhanced with halo  settings to create a sparkling showpiece.  Our design work is done with modern CAD technology so you'll be able to see colour images and detailed renderings of your ring before it's made.
Depending on your budget and ring design you will be able to to choose from Platinum, White Gold, Rose Gold, Yellow Gold and Silver.  Platinum is the most durable metal and over the past few years the metal cost has dropped considerably so it's a far more affordable option than it used to be.  Platinum is naturally a white metal and doesn't require any treatment to maintain it's colour other than polishing once a year.  It's heavier than the other metals and more durable.  Rose gold is a popular choice nowadays as well as Yellow & White gold two tone style rings.  White gold needs regular rhodium plating (about once a year) to keep the metal white and shiny.  White gold consists of yellow gold mixed with various alloys including palladium.  In it's natural form white gold has a grey hue to it hence the necessity to rhodium plate the metal to maintain a white colour.
Contact Carmen for an appointment